Prices & Information
The Bark Inn offers small dogs that enjoy being with others of a similar size an environment where they can have fun outside together or relax in our guest lounge.
Requirements
Age – A minimum age of 4 1/2 months.
Size – Exclusively for small dogs, standing up to a maximum of 42cm from ground to shoulder when adults. (Sorry no Bulldogs, Bull Terriers or Staffordshire Bull Terriers (Staffies) or crosses of these breeds).
Social – As an off leash group play environment, all guests must enjoy the company of other dogs of a similar size.
Health – All dogs must be in good health to attend The Bark Inn. All dogs must be free from any conditions that could put other guests at risk. Dogs who have been sick with a transferable condition in the last 30 days will require a vet certificate of good health to attend. All dogs must be up to date on flea and worming treatments.
Vaccines – All dogs must be up to date on Parvo, Distemper, Hepatitis, Leptospirosis and Canine Cough, and having received vaccinations no sooner then 14 days prior to attending The Bark Inn. (Vaccines due to expire during or within 2 weeks after boarding will need to be given prior to boarding). Proof of vaccinations or titer test results are required.
Council Registration – All dogs must have current registration with their local council and have the disc or strap attached to their collar or harness.
Trial – All new clients or clients who have not stayed in over two months will require a trial day prior to boarding, please contact us well in advance of boarding.
Forms & Records – All forms (sent via email) must be completed and emailed through with proof of vaccines, microchip number and local council registration prior to a trial day being booked.
Trial Day
We understand that not every dog thrives in a group or in a stimulating environment, which is why evaluation is important to ensure the enjoyment and safety of all guests. A trial day for your dog will allow us to assess their comfort levels with various aspects of our space, play style, and behaviours.
We may suggest a couple more half days prior to boarding or if for any reason we feel we cannot provide your dog the right environment, we will give you suggestions for alternate pet care.
All dogs are individuals and as such not all are suited to our environment, The Bark Inn is committed to making sure our guests have a happy, healthy and safe visit with every effort made to provide a low stress and fear free environment.
A reservation is set for your trial date after submission of the forms and records, please book well in advance of boarding needs.
The trial day costs $28.00 per dog.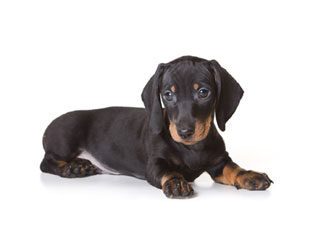 Sleepover Retreat
$

38.00
Per guest / per night
Pick up / Drop off $20.00 extra.
---
Bath + Blow dry (available as extra)
Saturday Day Retreat
$

32.50
Daily rate per guest
Invoices must be paid in full before your dog's stay. Internet/bank deposits must be cleared before dogs are dropped off.
Peak Season
20 December to 20 January (inclusive).
Minimum stay during peak season is 5 days, this offers a more settled routine for our guests. 
$100 deposit upon confirmation of booking for peak season.
Food
If you prefer to provide your dog's regular diet to help keep continuity for your dog and reduce digestive upset there is no extra charge.
We can feed K9 Natural at a cost of $2.50 per meal, just let us know at time of booking.
Please Note:
Pick-ups after 9am incur an additional day's charge.
Any extra charges are to be paid at time of pick-up.
No personal cheques accepted.