Welcoming and warm, a second home for your small dog
Boarding and Day Care for Members Only
At The Bark Inn, Small Dogs Country Retreat, we provide exclusive services for your best friend through our membership programme (refer to the membership criteria mentioned below).
Our enrichment activities and relaxation techniques are tailored to your pet's unique needs. We offer personalised care, luxurious comfort, and a calm environment to create the perfect getaway for small dogs. Discover our services and how we can help your small dog.
Sleepovers
Comfort and Enrichment for Your Small Dog at The Bark Inn
Fully supervised.
Small social group.
Movies and music.
Play with other dogs in our interactive park.
Relax in the Zen Zone.
A Sniffari (a scent-based exploration) in the Nature Garden. The garden features plants that are especially selected to appeal to a dog's sense of smell, texture and movement.
Participate in the enrichment programme with day retreat members (additional charges apply).
Their own dedicated space to sleep.
Bays for dogs that are not used to being crated at night.
Larger bays for two or more dogs from the same family.
Crates for dogs that are used to being crated at night.
As part of the enrichment programme, we encourage mental and physical exercise that stimulates senses and includes foraging and problem-solving games and fosters bonding with the team.
Day Retreats*
Individual Care in a Fun, Safe Environment for Your Small Dog
Enrichment programme.
Interactive playgrounds.
Social small group.
Quiet time with relaxing music.
* For established members only.
Care for a chauffeur?
Let Your Dog Ride in Style
Let your dog ride in style with our members-only chauffeur service.
The dog chauffeur service covers Kinloch, Acacia Bay, Nukuhau and Taupo CBD.
Areas outside the zones mentioned will incur additional charges.
Requirements for dogs at The Bark Inn:
Age: Small breed dogs over six months of age.
Size: Exclusively for small dogs, standing up to a maximum of 42cm from ground to shoulder when adults. NB: No Bulldogs, Bull Terriers, Staffordshire Bull Terriers (Staffies), crosses of these breeds, Jack Russell's, Fox Terriers or other high-drive dogs.
Social:  As an off-leash group play environment, all guests must enjoy the company of other dogs.
Non-aggressive:  Especially with toys, food, objects, toward people, other dogs and over territory.
Health:  All dogs must be in good health to attend The Bark Inn. All dogs must be free from any conditions that could put other guests at risk. Dogs who have been sick with a transferable condition in the last 30 days will require a vet certificate of good health to attend.
Fleas:  All dogs must be up to date on flea and worming treatments.
Vaccines:  All dogs must be up to date on Parvo, Distemper, Hepatitis, Leptospirosis and Canine Cough and have received vaccinations no sooner than 14 days before attending The Bark Inn. (Vaccines due to expire during or within two weeks after boarding will need to be given before boarding). Proof of vaccinations is required.
Council Registration:  All dogs must have current registration with their local council and have the disc or strap attached to their collar or harness. All dogs over three months must be registered with their local council per the Dog Control Act 1996.
Microchipped:  We require proof of microchipping. All dogs must be microchipped by five months old as per the Dog Control Act 1996 section 36A.
Desexed:  All dogs must be desexed by seven months.
Comfort Check:  All new clients are required to go through the comfort check process before acceptance. Guests who have not attended in over six months may require a re-visit before staying.
Client File & Records:  The client file must be completed and submitted with proof of vaccines, microchip number and local council registration before a comfort visit.
Drop-offs:  All dogs must arrive in the morning to allow integration into the group.
Key points about The Bark Inn's Comfort Check Process:
The comfort check process is essential for the safety of all members.
We check your dog's comfort levels, play style, and behaviours.
Comfort visit reservations are booked by starting a client file under 'Book Now'.
The Bark Inn is committed to providing a low-stress, fear-free environment.
Not every dog thrives in a group or stimulating environment.
If not the right environment, alternate suggestions may be offered.
Bookings are available on Thursdays, Fridays, Saturdays, or Sundays.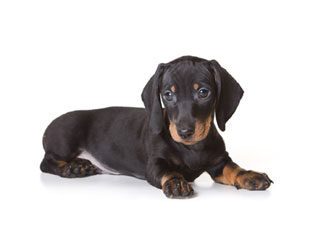 Country Club
$

42.50
per member / per day
One Friday per month.
For established family members over 8 months.
Includes membership chauffeur service from Nukuhau, Acacia Bay, Kinloch and Taupo CBD.
Sleepover Retreat
$

43.00
per guest / per night
Accommodation in our guest lounge with heat pump/air conditioning and relaxing music.
Available for those who have completed the Comfort Check.
Weekender Day Retreats
$

38.00
per guest / per day
Available Saturdays and Sundays.
Causal daycare for our family members who have used our services previously.
Meet & Greet
$

28.00
per booking
This option is available for those that would like a walk through without your dog.
Limit of two people, no children under 16 years.
Half hour booking.
Comfort Check
$

28.00
from/per dog
A visit is booked after submission of the application form.
One Hour Comfort check $28.00.
Full Day Comfort Check $38.00.
Chauffeur Service
$

25.00
From
Members can book a chauffeur service pick up or drop off with their sleepover retreats.
Catchment area is Nukuhau, Acacia Bay, Kinloch and Taupo CBD.
Extra charges will apply outside of these areas.
Pamper Packs
$

20.00
From
Book a pamper for your family member when they have a sleepover, using NZ made gentle shampoo/conditioning ranges.
Short coats bath/dry $20.00
Medium/double/long coats Bath/ Blow Dry/ Brush $35.00
Daily Brush
$

5.00
per session
For Medium / Double / Long coated dogs who require extra brushing.
Invoices must be paid in full before your dog's stay. Internet/bank deposits must be cleared before dogs are dropped off.
Products
The Bark Inn stocks a range of dog grooming, care, treats and safety products.
Peak Season
Between 20th December & 10th January.
Minimum stay during peak season is 5 nights, this offers a more settled routine for our guests. 
Christmas guests are required to arrive by 10am 24th December.
$100 deposit upon confirmation of booking for peak season.
Food
We encourage you to provide your dog's regular diet to help keep continuity for your dog and reduce digestive upset, this is free of charge.
If your dog is on a raw diet and it isn't possible for you to provide your own, we can feed a variety of raw meals starting at $3.50 per meal, discuss with us well in advance if your dog has protein restrictions so we can make sure we have suitable proteins on hand for the stay.
Please Note:
Pick-ups after 9am from sleepovers incur an additional charge.
Any extra charges are to be paid at time of pick-up.